Warlords Battlecry III and Nemesis of the Roman Empire make their way to Steam
Warlords Battlecry III and Nemesis of the Roman Empire make their way to Steam
Classic Enlight Software RTS titles Debut on Download Digital
LOS ANGELES, CA (January 22, 2016) – Retroism announced today two of the most highly acclaimed RTS titles from Enlight Software will make their digital download debut on Steam with the release of Warlords Battlecry III on January 22 and Nemesis of the Roman Empire on January 28.
Releasing on January 22, Warlords Battlecry III (2004), is a great follow-up to the award-winning I and II titles, the game adds new races, spells and features plus a fantastic new hero development system. You fight your way through rocky terrain, jungles, ruins and subterranean caverns on the planet Etheria where a massive war is underway.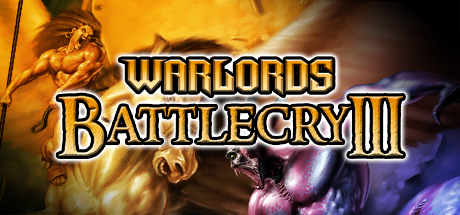 Game Features:
Persistent Heroes: 16 different races, 28 different classes
Full map editor: Random Maps, skirmish Mode
High quality soundtrack featuring thematic music, all at CD-Audio quality
2004 Editor's Choice Award: PC Gamer, Computer Gaming Magazine and Computer Gaming World

Releasing on January 28, Nemesis of the Roman Empire (2004), is a real-time strategy game featuring 2 Massive Single Player Campaigns: The Romans and The Carthaginian.
Game Features:
Integration of character development and major battles
Large maps complete with neutral settlements and camps that present a threat to all players
Settlements have their own resources they can spend locally or transport elsewhere
Rituals performed in places of ancient worship that effect the entire world
Military units have the ability to capture resource caravans, outposts and even entire cities and Settlements
87 of 100 – PC Gamers
Each game will be available on Steam at a MSRP of $9.99, as well as a 25% first-week discount.
About Retroism
Retroism is a haven for timeless games, bringing classic games from all-time great brands and publishers like MicroProse, Accolade, Spectrum Holobyte, Atari, Infogrames and many more to today's gamers on Retroism.com and through the hottest digital download sites like Steam, GOG.com, Amazon, Walmart.com and more.
[/vc_column_text][/vc_column][/vc_row]